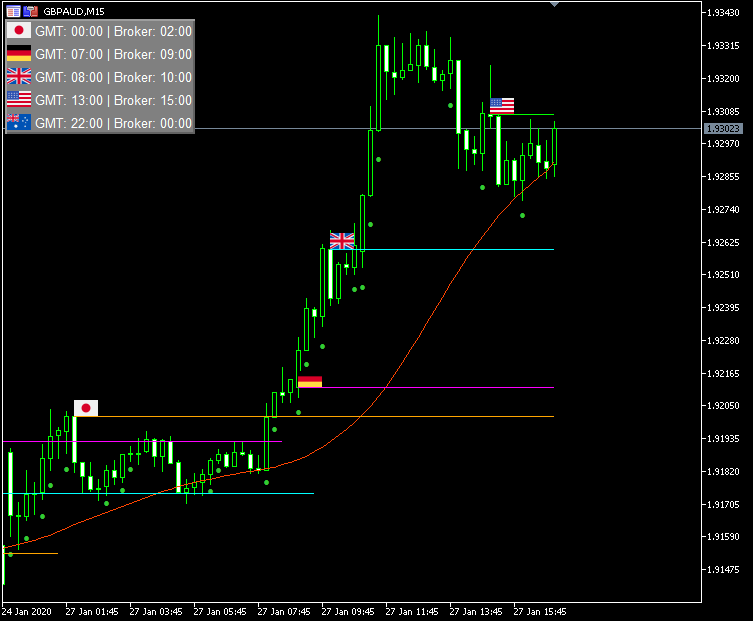 Session opening levels are frequently points, where market makers let price return, to draw in the opposite participants, into the direction of their goal.
This is one of the methods, market makers use, to give a "discount" to reach the price levels they want.
TPA Sessions indicator is important complement of TPA indicator to make trading more effective and also can be used for exit strategy.
It needs to be well-tuned to get benefits of using TPA sessions indicator. Due to different time zones and Daylight saving time (DST) in some countries (regulated by individual countries) it is not possible to auto-adjust indicator in each case, so before using the indicator it is necessary to check if we have correctly set times.
To verify our session opening time settings, we will use one of the most popular portal for forex traders the forexfactory site. You don't need to have an account there to compare session times. How to do it? Here is the step-by-step instruction:
1. Set "Show Times Board" = TRUE in indicator's settings window to display panel with GMT and broker session times.
2. Click on the clock in the upper right corner of forexfactory main page. Set your broker's timezone and Time Format: 24h and click "Save Settings".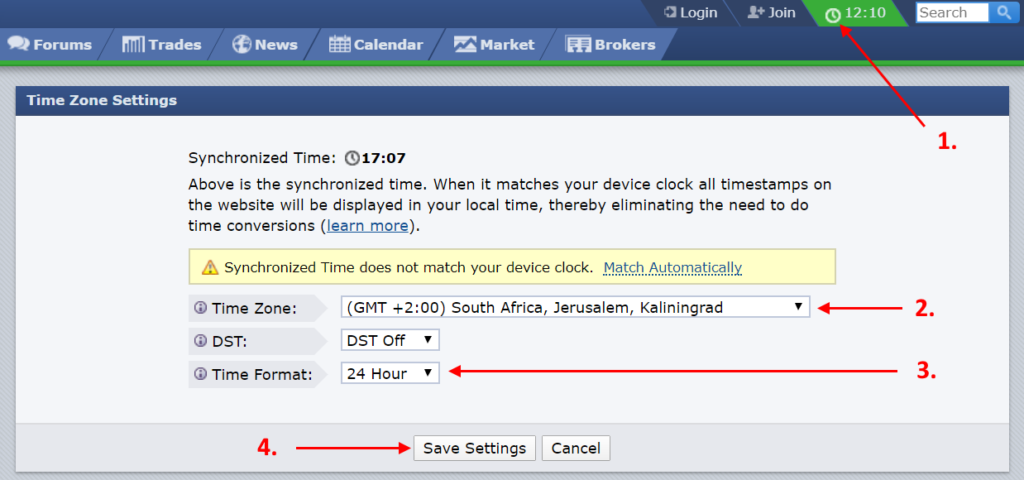 3. Go to the calendar and check if there is the same time as in your metatrader terminal.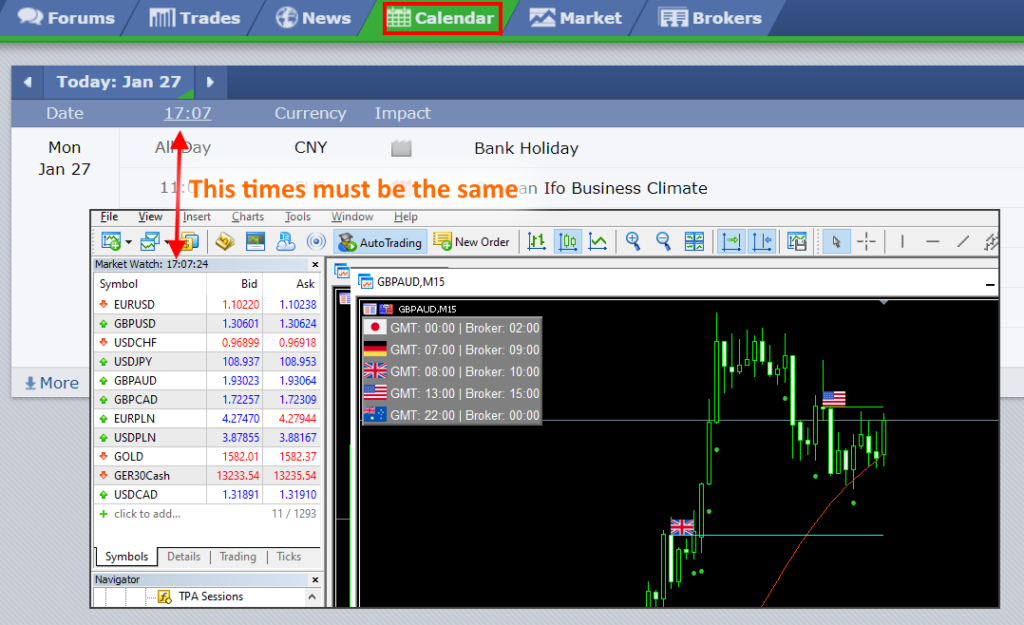 4. If times are the same, you can go to the Market tab in forexfactory.

5. At the bottom of this page you will find sessions block where you can read start times of individual sessions. Compare it with times in TPA sessions board.

If times are different you can adjust them by increasing or decreasing Start Time (GMT) parameters.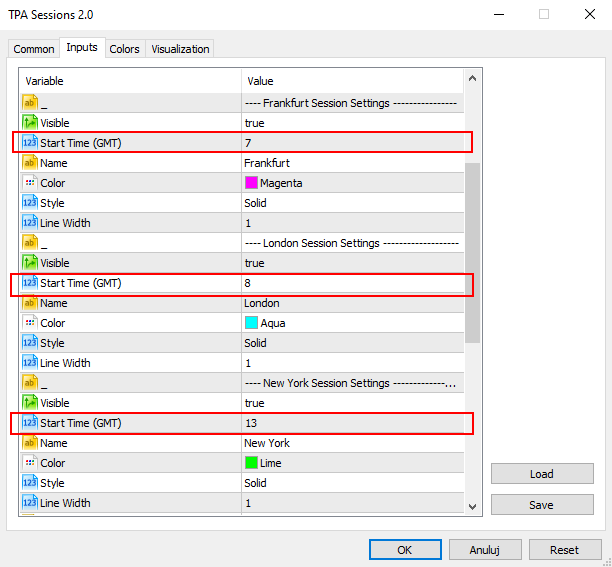 If times are the same, now you are ready to trade with using TPA Sessions indicator.
Other indicator configuration options
In the TPA sessions indicator ver. 2.0 each session line can be marked by a flag or session name by selecting the appropriate option in the "Line Marker" parameter:
None – doesn't show any marker at session line
Name – show text at session line
Flag – show flag at session line
The name for each session can be defined separately in the "Name" parameter.
For the session name, you can specify the text color in the "Line Marker Color" parameter and the font size ("Line Marker Font Size" parameter).
In the "Line Marker as Background" parameter you can specify whether the flag or text at the session line should be drawn in front of chart candles / bars (false):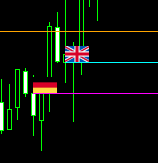 or behind, in background (true):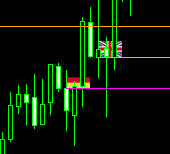 For this parameter to work, the "chart in foreground" option must be UNCHECKED in the chart properties:

With the "Show Times Board" parameter you can display or hide a table with session opening times, which is helpful in setting the correct session opening times.